Durable Laminate Flooring in Colorado Springs, CO
Upgrade the look and functionality of your home with laminate flooring in Colorado Springs, CO from The Floor Trader of Colorado Springs. The laminate image, or "photograph" layer, is what makes this flooring so flexible. This layer can be printed in any color or shade, and some homeowners use it to mimic other flooring materials. This enables you to combine the style of hardwood, ceramic, porcelain tile, or even natural stone with the durability and easy maintenance of laminate flooring.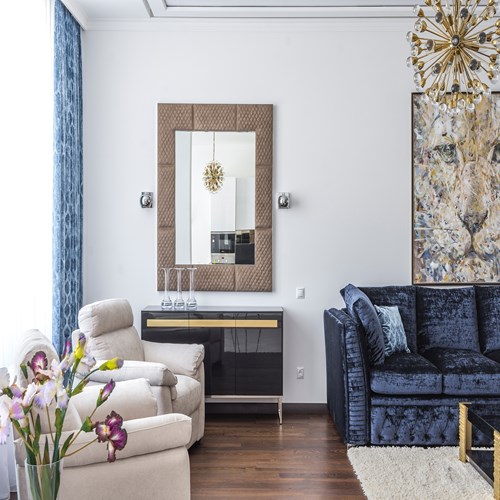 With the latest advancements in imaging and the manufacturing process, the laminate floors we offer look natural and last for years to come. If you have a busy family filled with kids and pets, this durable variety of flooring is an excellent choice. These resilient floors are easy to clean and known for their long-lasting strength and appearance.
Budget-Friendly Laminate Floors
Modern imaging and manufacturing make getting the look of natural hardwood and tile a possibility for many growing families with limited budgets. Instead of wasting most of your allotted budget on one room, cover more floor than you ever thought possible by making an investment in laminate. This advanced flooring option opens up a world of design choices when you consider its durability and resistance to moisture.
Professional Laminate Flooring Installation
When you choose to have a floor made from laminate installed in your home, it is critical that you have the right tools and a level of experience with this process. This is why you should hire our team for your laminate flooring installation. Each home is different, and every room presents a new set of challenges for any contractor. When you choose us for laminate flooring installation, you save time and money. We will treat your home with the same level of respect that you do, and we will complete your project according to the timetable we set out.
The innovative manufacturing process for this type of flooring makes it easier to install, so you are assured of complete satisfaction with every purchase. The tongue-and-groove system increases speed and accuracy when it comes to installation, and that makes a big difference.
Visit our showroom today to browse our selection of laminate flooring and to speak to a flooring specialist. We also carry a wide selection of other flooring options, including luxury vinyl tile, carpet, hardwood, and more, so you can find the right flooring product for every room in your home.